DC Drives: DCS800
Classification:
Product name:
DC Drives: DCS800
---
Technology & Profiles:
PROFIBUS, PROFIdrive, PROFINET
---
Application class(es):
Frequency Converter (AC1)
---
Company:

ABB Automation GmbH
Illustration: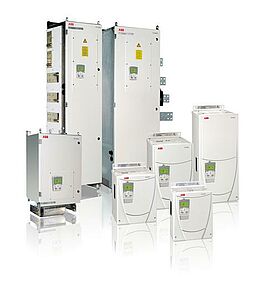 Product description:
The drive meet the requirements of all demanding drive applications like: testrig, mine hoist, rolling mill, as well as non motoric application like electrolysis, magnet, battery charger. Embebbed software functions offer the upgrades of all classic installations 12-puls, shared motion.

Power connection:
3-phase, 220 ... 1200 V ± 10 %,
45 ... 65 Hz, 5.5 ... 20,000 kW

PROFIBUS via communication module RPBA-01 or NPBA-12.
PROFINET via communication module RETA-02.
Read more: Here