SMARTDACplus
Classification:
Product name:
SMARTDACplus
---
Shortdescription:
Data acquisition system
---
Product types:
other PROFINET Device
---
Technology & Profiles:
PROFINET
---
Company:

Yokogawa Electric Corporation
Illustration: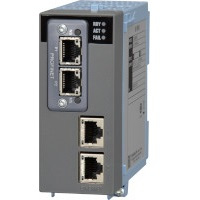 Product description:
Yokogawa Electric Corporation SMARTDAC+
SMARTDAC+ series is a simple and flexible data acquisition system designed for ease of use in a variety of ways to provide an ideal operation for the user. Input/ output modules compatible with various signal sources and functional options that meet the user needs can be selected. SMARTDAC+ enables the use of various industrial communications protocols. SMARTDAC+ with Network module(GX90NW) can connect to PROFINET network as an IO device.